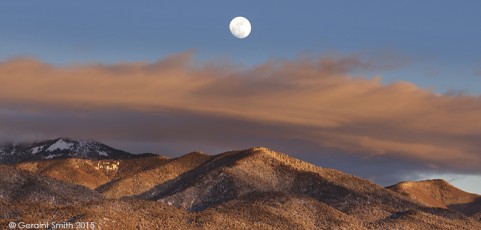 For Buyers:
If you're a buyer, Winter and Spring are great times to buy. Many of the less motivated Sellers take their property off the market for the Winter, but highly motivated Sellers don't have that luxury. Sign up for the Berkshire Hathaway "app" to stay on top of the market. Please click here to download.
For Sellers:
If you want to sell this year you want to get the ball rolling now. Buyers are picky, want good value, and don't want to do repairs or remodels. Properties that are competitively priced, show well, and are in a desirable location will sell. Contact us now to get started. Inventory remains very low now might be the perfect time to speak with us.
2014 Market Summary:
In 2014, the Taos real estate market was a bit of a roller coaster ride with ups and downs and we found that the new normal meant unpredictable. After a bounce in 2013 where we saw 16 sales at 700K or over, 2014 saw only 3. In 2013 16% of sales were foreclosures, in 2014 the percentage grew to 21%. The average sales price for single family homes dropped to $283,051 in 2014 which was down 11% from 2013 likely due to the increase in foreclosures. Land sales remained down in 2014. After the sale of Taos Ski Valley to hedge fund billionaire Louis Bacon, TSV sales were up. In addition to TSV, other popular areas were the Town of Taos and Upper Colonias.
Taos has historically lagged behind the rest of the country by a year or two so we're looking to 2015 as the year for positive change. Interest rates should remain low and loan products such as low "doc" loans and those for 3% down are coming back. With any luck, foreclosures will be on the wane. The stock market is up and the economy in general is continuing to improve.
Here's to a fabulous 2015!
Please see the charts below for more detailed information on sales data:
Total Market Sales Volume Comparing Years 2000-2014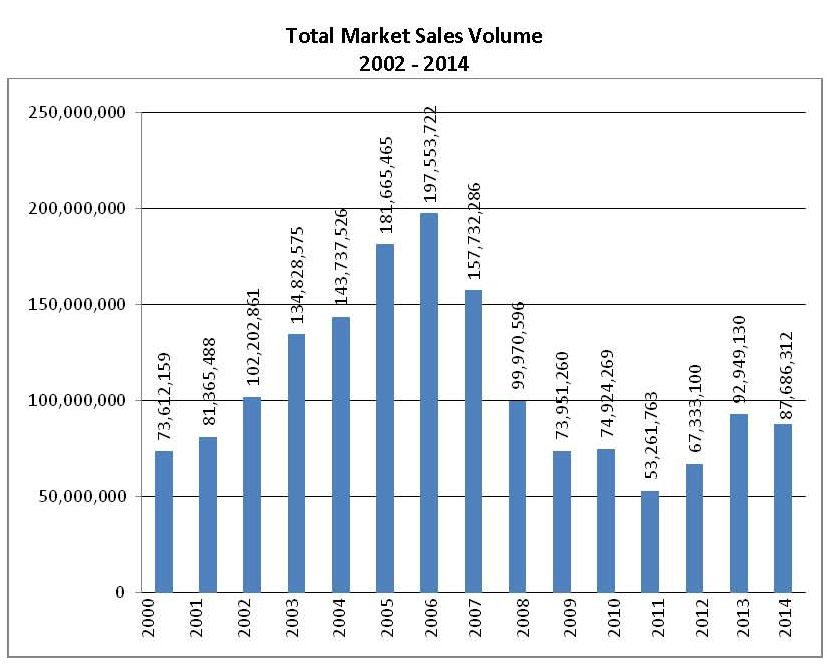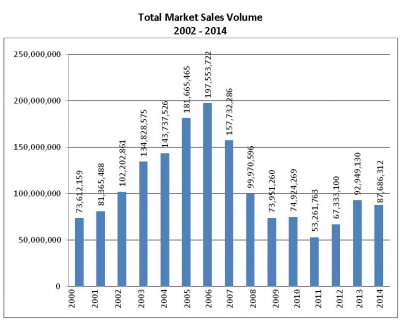 Total Market Units (Residential, Land, Multi-Family and Commercial)
Units  Sold Comparing Years 2000 – 2014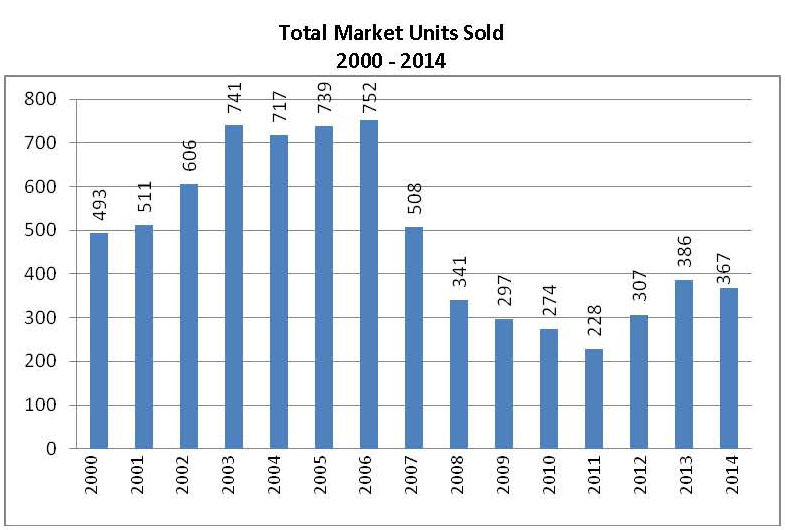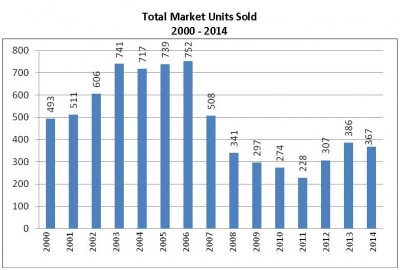 Single Family Home Sales by Price Segment – Comparing 2013 to 2014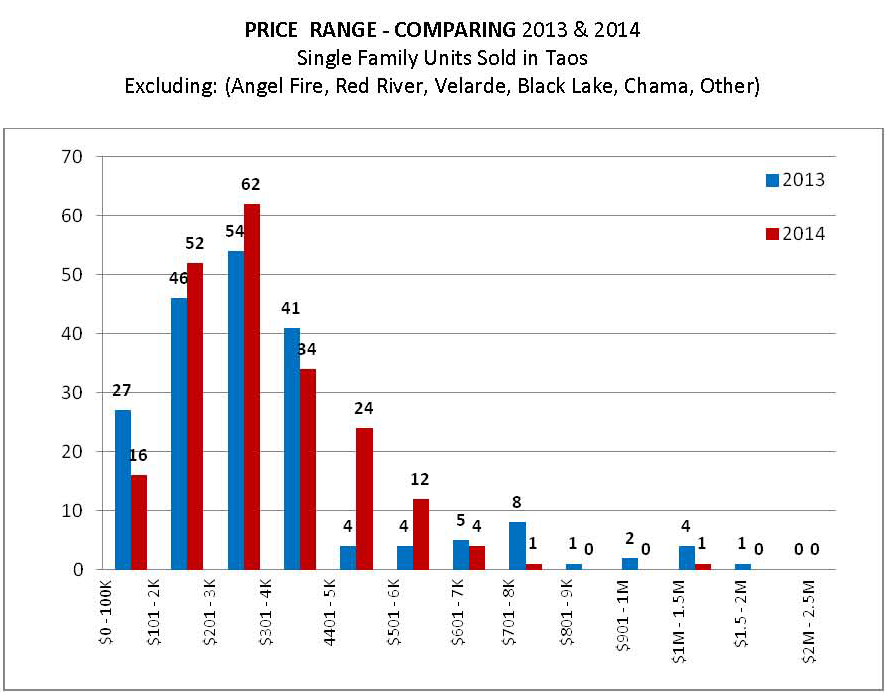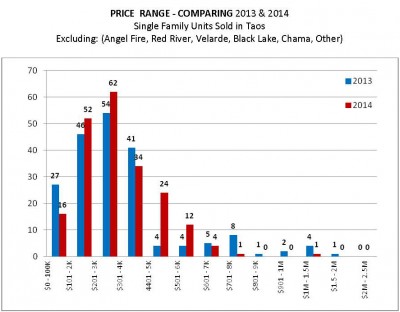 Single Family Residential Average Sales Price 2005 – 2014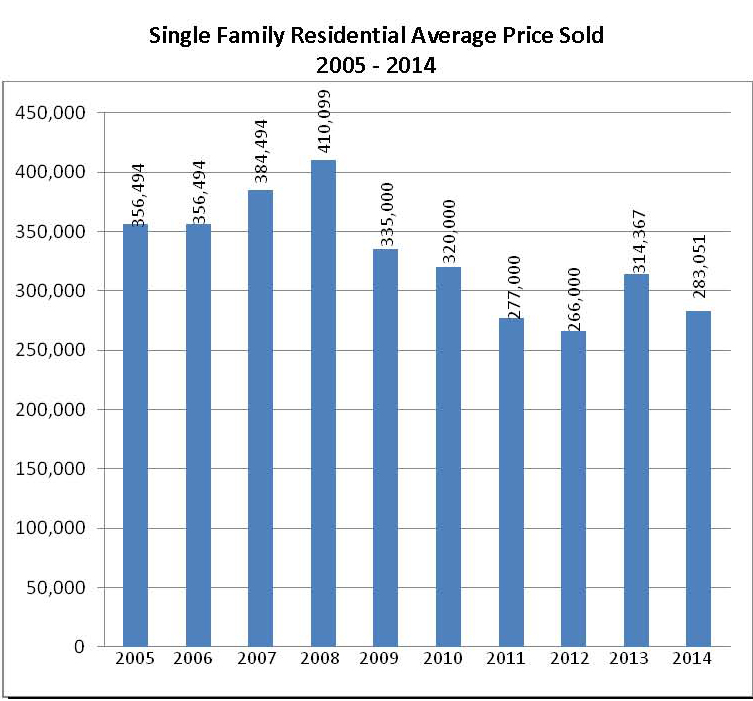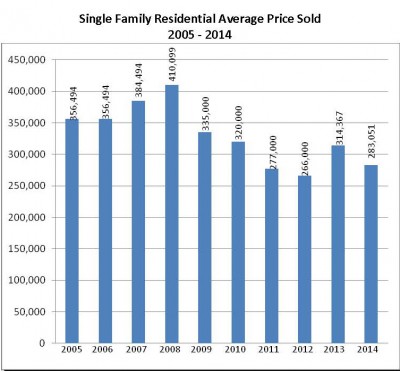 Condo / Townhomes – Taos MLS Units Sold 2002 – 2014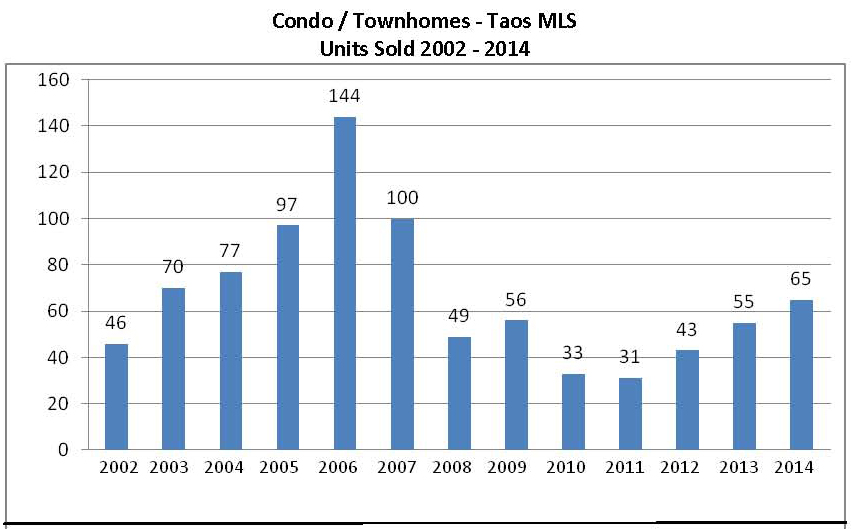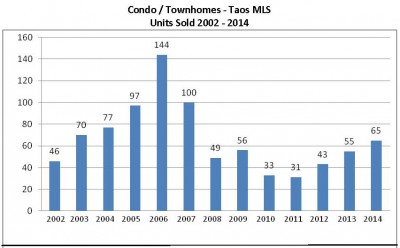 Commercial Total Units 2000 – 2014