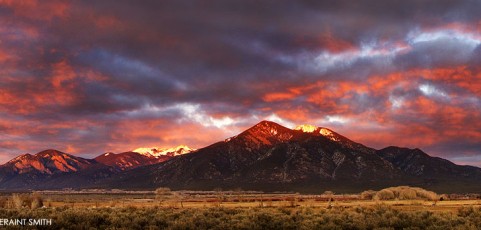 1st Quarter 2015  – Highlights and Taos Market Summary
The Taos Market continues to be challenging but we're still cautiously optimistic about 2015.  Although the average sales price for single family homes (our best market indicator) is down from the 1st quarter last year, the number of sales is up about 47%
YAY!
Single Family Homes
44 single family homes have sold in the first quarter of 2015 with an average sales price of $275,325.00.   This compares to 2014 in which we had 21 sales.  Single family homes have accounted for 75% of the total market sales dollar volume.
The upper-end residential market and land still are still not happening, but with more buyers out there the chances for improvement are better.  We are hopeful that the positive momentum in the form of increased showings, buyer's making offers and an above average number of homes currently pending or active/under contract that this pattern will continue.
Proper pricing remains the key consideration in generating increased market activity and the probability of an acceptable sales contract.
We are hopeful that this positive momentum may become a trend.  We are now seeing homes properly priced in the preferred areas of town going under contract in relatively quicker periods of time by Taos standards.
Sellers if you are thinking of listing, please contact us today as inventory remains low and buyers are actively watching the market both locally and via the internet.  Web presence and quality photography remain a priority in maximizing marketing potential.
Single-Family Home Sales 1st Quarter 2014 vs. 2015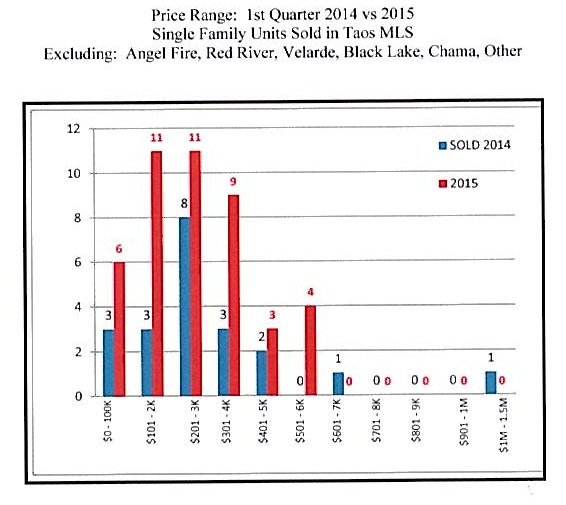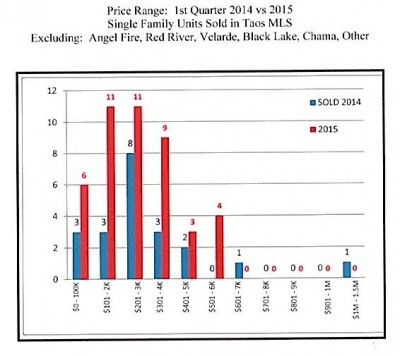 Comparing Single-Family Homes Sold and Pending 1st Quarter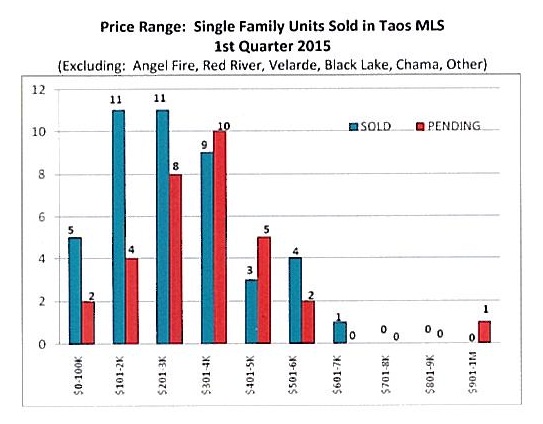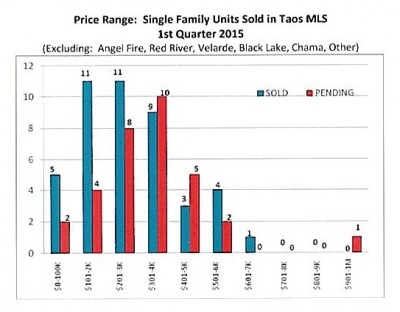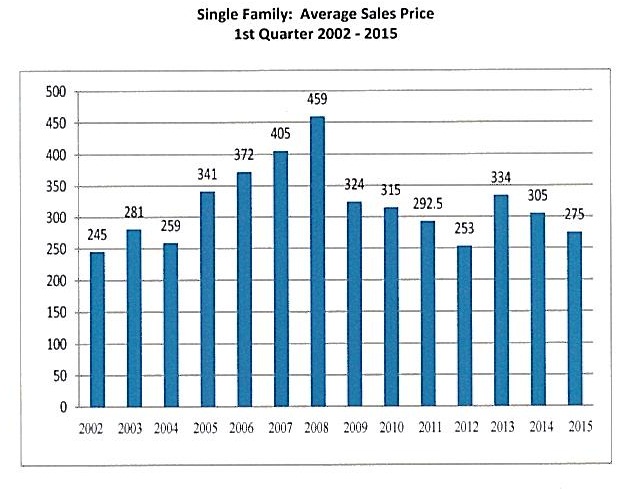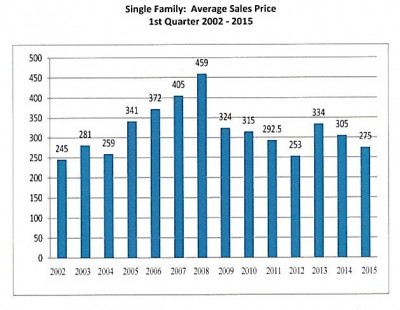 CONDOS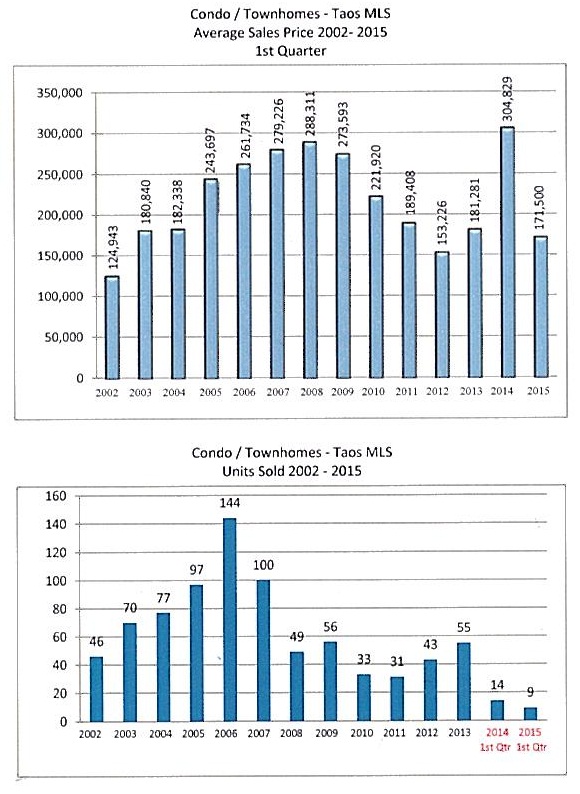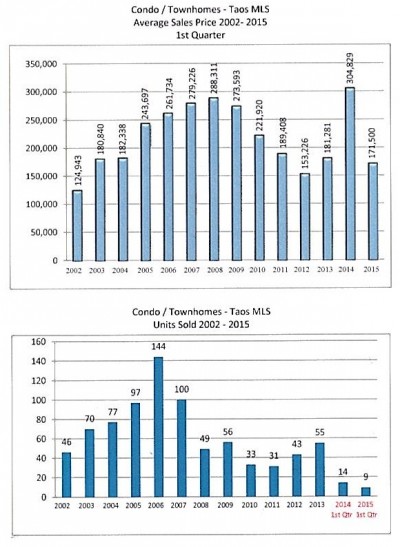 Total Sales Units & Sales Volume Comparing the 1st Quarter of 2002-2015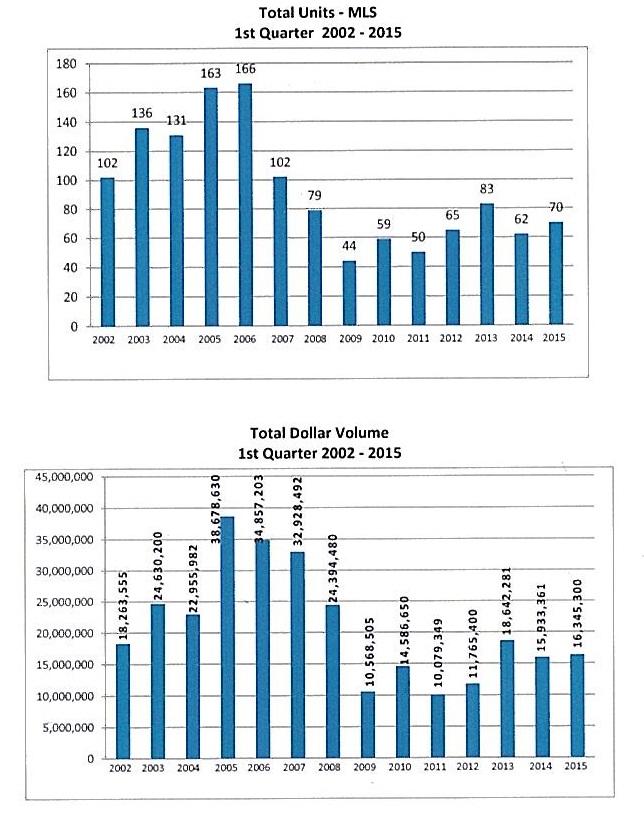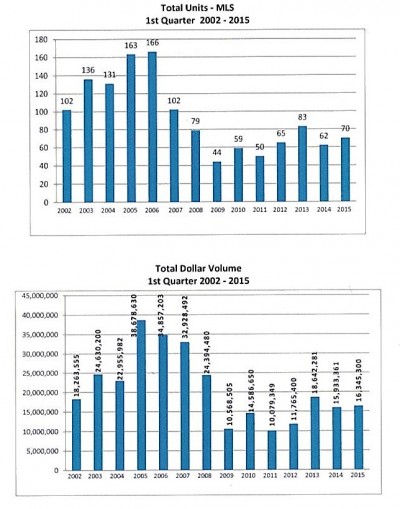 Berkshire Hathaway HomeServices was once again voted Best of Taos for 2015 for Top Real Estate Brokerage.  We look forward to the opportunity to work with you and becoming your connection to Taos!