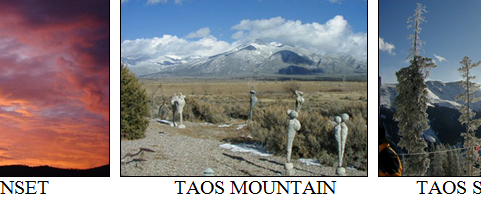 WELCOME TO TAOS 2011.
Taos is off to a great start in 2011.  Sunset Magazine named Taos as the 3rd best town in the American West to live and find happiness and the #1 town to own a vacation home over runner ups Laguna Beach, CA, Truckee, CA, and Telluride, CO.  Sunset Magazine reports "Regardless of what brings a person to Taos – arts, snow play, it's ethereal spirit – those who fall for the town tend to fall hard.  It's this enduring appeal coupled with a limited housing supply that make for about as safe a second-home bet as you'll find."   See the article:  Click Here or buy Sunset Magazine at your local newsstand.
Right on the heels of that article, Good Morning America this Sunday had a great feature on Taos in their Weekend Window segment.   To watch:  Click Here
Having lived in Taos for over 35 years, to me Taos still has a small town feel with a big town to do list.  There's always something fun going on.  So far this winter in Taos we've enjoyed lots of sunny days and chilly nights yet despite the mild winter, there's still good skiing at Taos Ski Valley thanks to exceptional terrain management.  The 25th Winter Wine Festival at the Ski Valley and local restaurants was a blast, and there's plenty more exciting happenings throughout the winter.  Local favorites like the Monkey Feeders and Mina Tank (of YouTube/Oprah reknown) heat up the night scene while old favorites like Michael Hearne & South by Southwest, Jimmy Stadler, and Max Gomez continue to crowd please.  Missing the big city?  The Taos Center for the Arts has performances of King Lear from the Nat'l Theater live on Feb. 12TH & 13TH.  For a calendar of upcoming events at the TCA  Click Here.   The SOMOS Winter Writing Series is going on now.  The Harwood Museum unveiled it's Arthur Bell Auditorium in 2010 to rave reviews and just screened "The Flame of Paris" in high definition from the Bolshoi's theatre.   Last week local author John Nichols regaled an audience with talk of his 42 years in Taos and read from his latest novel in progress.   Starting Feb. 3rd the Harwood is co-sponsoring Public Film Lectures & Workshops.  For information contact andreaheckman@earthlink.net.  For a calendar of events for the Harwood:  Click Here.  For more news on other events try www.ktaos.com, www.taosshortz.com,  www.somostaos.net, & www.taosski.org.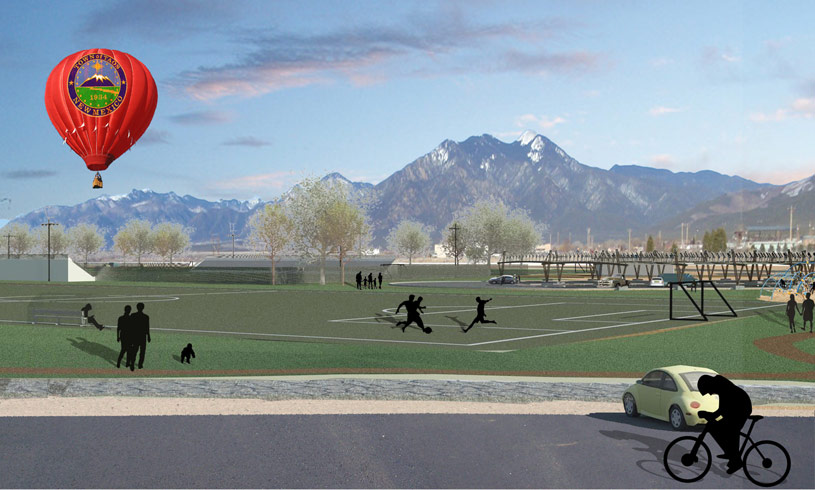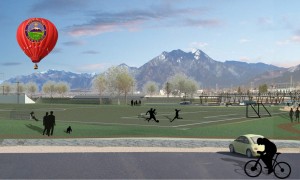 This year will also see the new Taos Eco Park open.  This multi-use sports facility has received a FIFA 2 star rating and because of the altitude is the highest certified training facility in the world for team training.  Besides soccer, it accommodates football, rugby, and lacrosse.   Kudos to the Town of Taos for including sports tourism as part of it's economic plan and to the Taos Municipal Schools for making it part of it's long term planning for Taos youth.
More and more of the rest of the world is discovering Taos and finding out what makes us happy about living here.  Sales of single family homes actually rose in 2010 and sales prices only dropped about 7%.  Smart Money Magazine reports that home sales in popular retirement areas have jumped significantly as the first wave of Baby Boomers hit 65.  Many have bought, or are buying, vacation homes now while prices and interest rates are low to be used for retirement later.  It's a trend that Paul Bishop, the Nat'l Assoc. of Realtors vice president of research, says "will likely continue this year since vacation homes are just the type of residence that many soon to be retirees opt for."  Over 1 in 4 plan to use the property as primary residences in the future.  In Taos, the choice properties – choice location, choice condition, and choice layout – are still commanding very respectable prices, but if you're looking for a deal, those are out there too.  We have 175 residential listings at $250K and under, but as the market picks up, the time frame shortens for getting a steal.  Interest rates are still historically low and housing affordability is at a high not seen since the early 70's.  If you're a Buyer right now, you may have the opportunity of a lifetime.


More good news –  Taos Ski Valley just got another foot of powder last night so skiing is fantastic.
Speaking of news, there were lots of big stories in the Taos News in 2010.   There were protests over the proposed Air Force training flyovers, a federal court case against the Taos School District, Mid-term elections, and the inmate walk out "escape" from the local prison, among others.  What was the most popular web story?  #1.  'Man slugs black bear, rescues goat.'  That's Taos Folks!
Warmest regards and best wishes for a happy 2011.