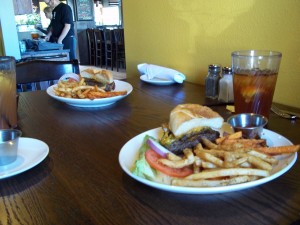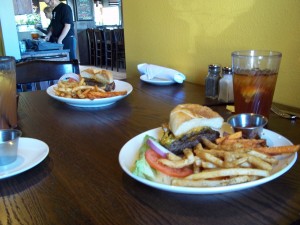 TAOS REAL ESTATE.  In answer to your question "How's the real estate market doin? "  It's finally doin'.  2013 is off to a promising start.  2008 – 2010 was bad.  2011 was miserable.   The number of sales was up considerably in 2012 as was the overall volume.  The avg. sales price for a single family home in 2013 year to date is hovering around $340,000 up from $200,000 last year at this time.  (Be cautious though, 2 mos. does not a good sample make but it is terrific to see the uptick).  And interest rates are still sooooo low. 
Today's Tip for Buyers:  Get prequalified with lender or line up alternative financing (refinance another property for cash out, do 1031 exchange, get equity loan on another property).  Lenders are asking for everything but a DNA sample, so be patient.  Loans are getting done.  Cash buyer?  Good!
Today's Tip for Sellers:    Do all the repairs you don't want to do.  Buyers will not want t odo them either and you'll probably end up doing them anyway.  If you don't , they will come up in the inspection at which time you will do them, your buyer will want a jillion dollars off the price, or your buyer will take a hike.  The alternatives are never pretty.
For more info. on the market, check out www.taoshomes.com or email me at diane@taoshomes.com w/ specific questions.
THE GREAT OUTDOORS.    Taos Ski Valley Feb . 28 – Mar. 02.  Solomon Extreme Freeride Championship.  New Mexico's largest & most prestigious snowboarding competition.  Athletes from around the globe compete on the steeps for $15,000 purse.  www.skitaos.org  For a real adventure – there's ice climbing.  this photo was taken above Taos Ski Valley.  Not for you?  How about the expanded area on Stawberry Hill for tubing at TSV open from 2-6 daily.    There is something for everyone.  
RESTAURANT SCENE.  The Gorge Bar & Grill.  Whether it's the shrinking economy or an expanding waistline, sharing is "in".  Feel comfortable to ask to split & share any dish here.  (Burger – pictured here – yep, that's 1/2)  Salads big too.  Green goddess dressing is house made & good.  Friendly, casual, & good value.  Handy Taos Plaza location.   http://thegorgebarandgrill.com
 HOT BUSINESS:  Kudos to Mary Domito, aka "Mattress Mary", for extraordinary branding.  She's turned an almost risque moniker into a classy identity as the owner of the successful Taos Life Styles.   Namebrand mattresses (of course), plus upscale furnishings.  They deliver.  http://taoslifestyle.com
HOT TOPIC.  Airport Expansion.  Discussed now for 30 or 40 years.  Feb. 21 Taos News reports:  "A recent study shows modest economic benefit."  Who did the study?  Nick Jaramillo & Andrew Chavez? 
WHAT'S HAPPENING.  MARCH 7 – 10.  Annual Taos Shortz Film Festival.  This year's line up brings 88 short films from 17 countries to our little town and will showcase some of the best New Mexican and native American filmmakers.   This is a fun & energizing event.  Short films allow no time for snoozing.  It's hard to be bored in 8 minutes.  GO!  http://taosshortz.com